Description
ATIE Standard cable tie
Features:
Material: Polyamide 6.6
Color: Transparent / black (UV resistant). Other colors available on request
Temperature range: -40 °C up to +85 °C
Flammability: UL 94 V2 (V0 available)
Certification: UL, Lloyd's, GL 59425-08HH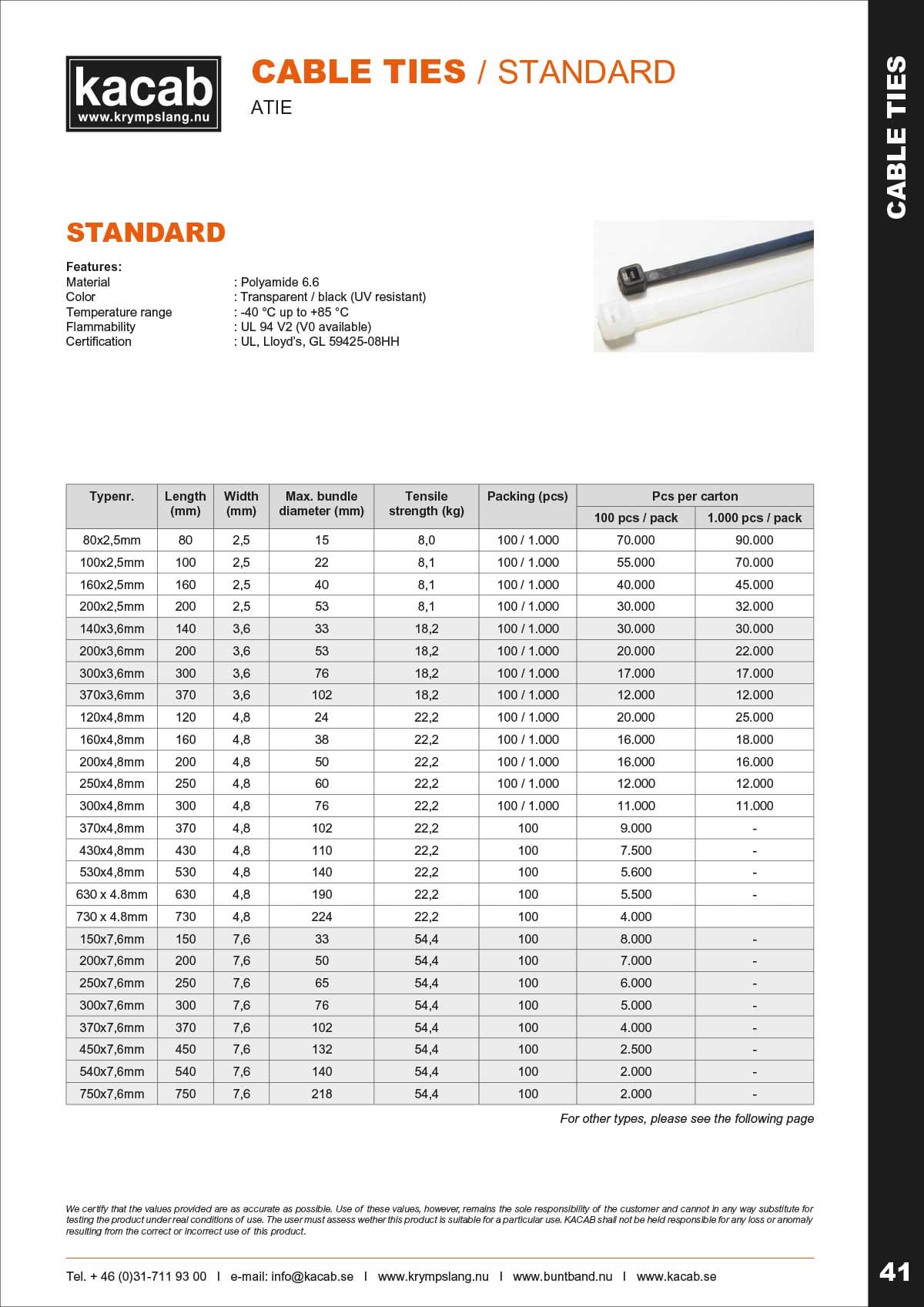 Storage of Standard Cable Ties:
The material nylon is flexible and adapts to the humidity. The moisture content of the material is similar to the relative humidity (Rh) of the air. Between 60 and 80% Rh, the properties of the material live up to the specifications. Below 60% Rh, the material can dry out, so this has reduced impact strength. Above 80% Rh, the material wants to be more flexible, and the length can be increased by up to 1.5%.
This means that you should not store nylon cable ties indoors in heated rooms, as the relative humidity of the air here will be less than 20%. Therefore, always store your cable ties outdoors under a canopy or in unheated storage rooms in sealed bags.